It has been a quiet few weeks around here with the people running in and out of they house. They have been very busy for some reason. I don't mind so much as it has been some great napping weather.
Making sure to get some good snuggle time in also helps. I get to snuggle with the her type often. She is favorite snuggle because she is almost always home.
I usually get play time in with the he type, but this time I actually decided to cuddle with him too.
Until next time,
Meowrrr,
Shadow the Kayak Cat,
Sarah the Human.
.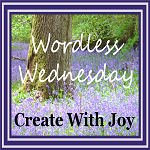 Thank you Create with Joy, and Pet parade for letting me join your linkups.